Phone 856-309-9500 ~ 50 College Drive Clementon N.J. 08021 ~ www.KaspersKorner.com
| | |
| --- | --- |
| Kaspers Certified Auto Repair Services Index And Directory | Kaspers Korner, Clementon N.J. 08021 | |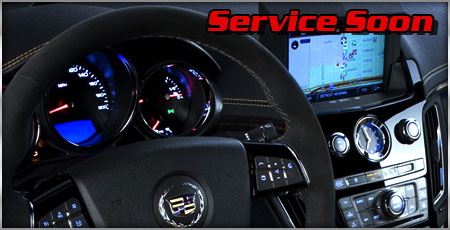 Servicing Your Vehicle Needs, Both Routine and Performance In New Jersey.
The fine state of New Jersey is home to our certified automotive repair business, family owned and managed to give you the quality and class "A" rating service needed to keep you running smooth and worry free through our years of technical experience. Our staff of ASE mechanics are always available to diagnose and repair your vehicle be it domestic, import, truck, performance or SUV.

We can handle you repair needs of all kinds, from small to complete engine replacement our service bays are open for you; often with monthly or seasonal discounts. Let us be your "Dealership Alternative" with low costs, easy in and out service and reputable ratings by our customers.

Take a glimpse of what we can do for you in our short summary of services below for the New Jersey Residents, Fleet and Commercial business' in Clementon and surrounding counties. Our Customer Service Desk Is Awaiting Your Call !!

Scheduled Service Maintenance, Foreign And Domestic Auto, Truck, SUV, 4X4, Repairs, Performance Upgrades And Installations, Computerized Engine Diagnosis, Electrical Problems, Engine Tune-ups, Custom exhaust (street rods, classic cars, performance), Automotive Air Conditioning Service, Shock & Strut Replacement, Brake Service, Tire And Wheel Installation / Replacement / Repair, 4 Wheel Computer Alignment, State Inspections, Engine Overhaul or Replacement, Transmission Service and Repair

More Of Our Services Are Listed Below. If You Don't See It; We Offer The Most Comprehensive Vehicle Factory Maintenance In New Jersey With Too Much To List On Our Website
Complete Vehicle Maintenance, Service and Repair



Scheduled Service Maintenance, Preventive Maintenance 30/60/90k, Timing Belt Replacement, Oil Change, Belt, Hose and Filter Replacement, Fuel System Service, Tune-Ups, Check Engine Light, Spark Plugs, Injectors / Fuel Rail, Fuel Injection Cleaning, Fuel Hoses / Lines, Drive Belts, Engine Mounts, Oil Leaks, Valve Cover Gaskets, Intake Manifold Gaskets, Engine Seals, EGR Service's and more.

Call Our Store / Shop to speak to a Maintenance Specialist !!

Brakes / Anti-Lock Brake System Services



Master Cylinder, Power Booster, Calipers, Wheel Cylinders, Lines / Hoses, Brake Fluid Flush, Pads / Linings, Rotors, Resurface Drums / Rotors, Parking Brake Handle, Parking Brake Cables, Anti-lock Brake Module, Anti-lock Brake Pump, Abs Light Diagnostics, Traction Control System Diagnostics, Hi Performance Brake Service, vented rotors, Complete Brake Performance Upgrades

Call Our Store / Shop to speak to a Brake Specialist !!

OEM / Custom Wheels and Tire Services, Mounting, Balancing, Alignment

OEM replacement wheels and tires, Aftermarket, custom, chrome, anodized rims, passenger car, truck and SUV, Import Or Domestic, Major brand tires and rims, Falken, Continental, Pro-Comp, Mickey Thompson, Devino, Weld Wheels, Pinnacle, Akuza, and more.

"No Touch" tire mounting, Hunter, Accuturn, Ranger equipment, High Speed Balancing, and Computer alignment for all tires and wheels including custom up to and over 26". We are you New Jersey Tire and Wheels Center in Clementon, NJ.

See Our Wheel and Tire Page For More Information, Custom Wheels & Tires, Enter Our Store Here

OEM / Performance Exhaust And Muffler Specialists

Walker OEM Exhaust Systems, Catalytic Converters, Custom Built Exhaust, Hi Flow Catalytic Converters, "Cat Back" systems, Hi Performance Mufflers And Exhaust, Header Installations and Sales, Tips, For Most makes and models of passenger cars, trucks, 4X4's and SUV's. All Major Brands Of Headers "Kooks" Mufflers, Flowmaster, Dynomax, Bully Dog and many more

Kaspers can replace, fabricate or repair your exhaust in OEM fashion using welds, not clamps, all work is done in shop up to 3" diameter, Diesel truck exhaust stacks up to 6" diameter

See Our Custom Exhaust Page For More Information, Call Today To Speak To An Exhaust Specialist Custom Muffler & Exhaust Services, Enter Our Shop Here

Automotive Accessories Sales And Installations



Accessories for cars, trucks and suvs. These include, chrome accents, tonneau covers, 4x4 lift kits, Grill Guards, exterior lighting, performance upgrades, chrome and painted wheels, cold air kits, lowering kits, computer chips and much more.

In most cases we can match mail order without all of the added extras that shipping companies try to charge today.

Call And Speak To An Accessories Sales Associate Enter Our Performance Accessories Store Here

Heating / Air Conditioning, Complete Cooling System Services

Domestic and Foreign Car, Truck, SUV Service, Leak Test Radiators, Thermostat, Cooling System Flush, Radiator Hoses, Heater Hoses, Bypass Hoses, Water Pumps, Coolant Leaks, Electric Cooling Fans, Heater Core, Clean Radiators, Serpentine Belts, Belt Tensioner Replacement, Coolant Sensors, Fan Belts, A/C Service recharge, evacuate, refill, Compressors, Evaporators, Blower Fan, Defroster, Condensers, Receiver Dryers, Accumulators, Orifice Tubes, Hoses/Lines, A/C Controls, Dual Zone Air Conditioning, Automatic Climate Control and much more.

Call Our Store / Shop to speak to an Air Conditioning, Coolant Service Technician!!

Hi Performance Upgrades And Installations, Street, Strip and 4X4

Our Performance shop is growing, we have some of the finest manufacturers available. From bolt on to complete packages, supercharger installs, nitrous kits, turbo's, down pipes, intercoolers, ignition, spark, fuel, gears, suspension for handling, racing, Off Road by great names like ProLine, Moran Motorsports, MSD, Kooks, Rossler and more. Take a tour of our Performance services we have to offer, including complete Jr Dragster builds, engines, gas and alcohol.

Our years of racing gives you the cutting edge, Street / Strip Performance you want.

Our Performance Experts Can Help You By Calling. Or Visit Our Complete Hi Performance Shop Services Page Here

Computerized Engine Diagnostics, Computer Controls / Emissions Services

Each year, cars seem to get more and more complicated. Cars today might have as many as 50 modules on them and a bevy of on board body modules commanded by a computer. Although these modules / computers make it more difficult for you to work on your own car, some of them actually make your car easier to service.

Likely Culprits, emissions problems, intake / exhaust leaks, catalytic converters clogged or damaged or something as small as a loose gas cap to engine or monitoring sensors. The Check Engine / Service Soon light shows you something is wrong.

Stop In or Call Our Store / Shop to speak to an ASE Certified Technician !!

Fleet Service Maintenance, Trucks And Cars



Your Dealer Alternative to Fleet Service Maintenance in New Jersey. We can customize A program for your car, truck, light truck, SUV fleet, Import, Foreign or Domestic force. Scheduled services, tires, and complete professional billing per your needs. See how an efficient crew makes you less anxious about service fast and easy, leaving you to take care of your own business without worry !!

Call Today And Make Arrangements To Have Kasper Take Care Of Your Fleet, A Representative Will Be Waiting !!

Engine / Transmission Service Repair And Replacement

Our service center is a certified sales, installation shop for Jasper Engines and Transmissions. We can arrange the complete sale of a full engine and transmission and install it with Jaspers reputable 3yr, 30,000 mile warranty. Jaspers is the leader in rebuilt, remanufactured engines and transmissions.

Basic Services For Transmissions Include: Fluid and filter changes, Flush service, Transmission diagnostics, Clutch replacement / adjustments, Shifter Installations / Adjustments, All wheel drive transfer case and differential service and repairs.

Call Today And Speak With A Transmission Technician

Roadmaster Active Supspension "RAS" Sales & Installations

Kaspers Certified Automotive is your Authorized Dealer / Sales and Installation Center In New Jersey for Roadmaster Active Suspension Systems "RAS"

Welcome to the unique world of Roadmaster Active Suspension (RAS), the ultimate assist for vehicles with rear leaf spring suspension. RAS is the only suspension upgrade that converts basic "passive" leaf springs into mechanically "active" suspension. A system that instantly absorbs and dissipates load force energy resulting in significantly improved vehicle stability, balance, traction and control, with or without a load. Roadmaster Active Suspension adds critical strength to leaf springs but WILL NOT compromise ride quality. The patented design eliminates bottoming out, axle wrap and wheel hop, greatly improves road handling by reducing sway and dangerous body roll on cornering, and strengthens the rear leaf springs for towing or hauling maximum loads with maximum safety. Vehicles and fleets that consistently operate under load benefit from improved fuel efficiency, vehicle safety and load carrying capacity as well as reduced driver fatigue and extended tire and suspension component life. RAS is a simple retrofit to most every pickup truck and van with rear leaf springs, with up to a 1 1/2 ton capacity, and once installed no adjustments or maintenance is ever required.

Call To Speak To A Sales And Installation of Roadmaster Active Suspension Representative
Vehicle Manufacturers We Service, Repair and Maintain / Modify
American Cars, Trucks & SUVs

Buick
Cadillac
Chevrolet
Chrysler
Dodge
Ford
GMC
Jeep
Lincoln-Mercury
Oldsmobile
Pontiac
Saturn

Import Cars, Trucks & SUVs

Acura
Honda
Hyundai
Infiniti
Kia
Lexus
Mazda
Mitsubishi
Nissan
Scion
Subaru
Toyota

European Cars, Trucks & SUVs

Audi
BMW
Jaguar
Land Rover
Mercedes
Mini Cooper
Porsche
Saab
Volvo
Volkswagen
Recommended Automotive Services In New Jersey By KaspersKorner / Kaspers Certified Automotive Repair & Performance

Kaspers actively practices environment friendly auto repair and recycling.
30,000/60,000/90,000 mile services and all interval services as recommended in your car owner's manual
Automotive Seasonal Specials
Brake system service and repair
Hi Performance mufflers and exhausts
Oil and filter changes
Performance Parts And Installations
Custom Auto and Truck Accessories
Custom Wheels And Tires
Computerized wheel alignment, both 2 and 4 wheel drive
Computerized wheel balance for all wheels and tires including high-end and high performance
Fan belts
Batteries

Metal Carports And Garage Sales
Machine Shop Services
New And Used Auto Parts
Transmission services, both manual and automatic
Tune-ups
Shocks and struts
Suspensions and axles
Timing belts and chains
Starters and alternators
Clutches
Computer diagnostics
Fuel injection services
Electrical problem diagnostic and repair
Cooling system service and repair
Air conditioning and heater service and repair
Engine service and repair
Check Engine Light diagnostic and repair
Radiators

Contacts And Information

Location:
50 College Drive.
Clementon N.J. 08021

Phone | Fax | E-Mail:
Phone ~ 856-309-9500
Fax ~ 856-309-9505


[email protected]



Hours Of Operation:
Monday Through Friday 8:30AM to 5:30PM
Saturday and Sunday Closed

Directions: