Phone 856-309-9500 ~ 50 College Drive Clementon N.J. 08021 ~ www.KaspersKorner.com
| | |
| --- | --- |
| Frequently Asked Questions About Automotive Services By Kaspers Korner / Kaspers Certified Automotive Repair | |
In Need Of Fleet Service In New Jersey?
Let Kaspers Tend To Your Vehicles While You Take Care Of Business "Worry Free"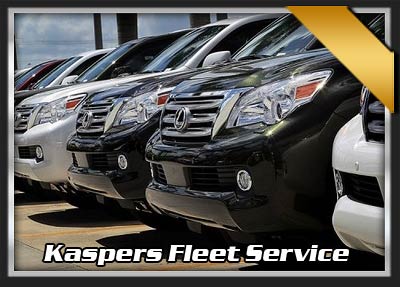 At Kaspers Certified Automotive Repair, our top priority is keeping your vehicles and your business moving. We work with you to establish service schedules that meet your budget, your schedule, and your needs. And, we conduct a complete inspection on each of your vehicles every time we see it, to minimize unexpected problems. All vehicles, makes and models are personally cared for, from company cars import or domestic, light trucks, SUV's and heavy duty larger trucks, we have all the equipment and knowledge to keep your fleet running smooth.

We know our reputation is riding in your vehicles every time you are on the road. At Kaspers Certified Automotive Repair, fleet customer satisfaction is our #1 goal.

Our Code of Ethics means we will...
# Provide the highest quality repair at a fair price.
# Have a sense of personal obligation to you, and treat your vehicle as if it were our own.
# Furnish an itemized invoice detailing all services and parts in an understandable manner.
# Accurately recommend corrective repairs and scheduled maintenance in an explanatory manner that is not forceful, but helpful to you in preparing your vehicle's needs.
# Install only proven, quality replacement parts or their exacting quality equivalent.
# Notify you of completion times and estimate amounts to your satisfaction.
# Maintain a fair resolution of customer concerns through amiable and professional means.

For more information regarding our fleet services, you can call us at 856-309-9500

Be it a passenger vehicle, van, SUV, light-or medium-duty truck, working with Kaspers Certified Automotive Repair assures you will Go with Confidence!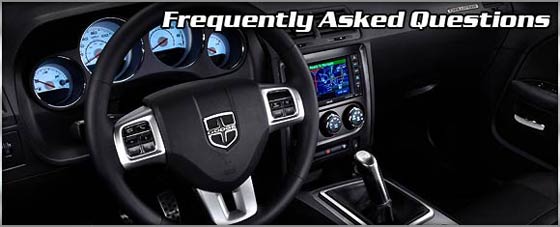 Does it really matter where I take my car for service?
A. Yes, The professional certified mechanic's at Kaspers Certified Automotive Repair are required to undergo continual training in the latest systems and proficient use of state-of-the-art equipment in order to test the electronics that control most cars' functions and to enable diagnosis and prognoses of complex problems. Equipment includes: electronic scopes to monitor sensor signals, scanners to communicate with the computers, etc.

As well, a certified mechanic has access to tech-info services to reference wiring diagrams, manufacturer's technical service bulletins and other data, Kaspers is your dealership alternative.


What Credit Cards do you accept?
A. We accept all major credit cards Visa, Master Card, Discover, American Express, Credit or Debit.


What is diagnostics, and why is it not waived if I approve the necessary repair?
A. A diagnostic service requires the use of various expensive, sophisticated testing equipment. The labor time a technician needs for diagnoses is mutually exclusive of the labor time required to actually fix the problem.

Also, diagnostics are specific to the reported complaint. So, if a customer says the vehicle hesitates at a specific speed, the diagnostic service would not uncover a malfunctioning air conditioning.


How do I know that the repairs will be done right?
A.Our technicians are highly trained through ASE. We maintain strict standards for certification so that you can rest assured the repair is done right!


Do you perform 30k, 60k, and 90k Services that a dealer does?
A. Absolutely! We can do all the services a dealer does. We use genuine Original Equipment Parts and your factory warranty will still be in effect.


Will it hurt my engine if I drive my car when the check engine light is on?
A. It is possible but not too likely. However, you do need to get your vehicle checked out as soon as possible. You may see a decrease in performance.


What is the primary cause of tire damage?
A. Although there are many things that can cause tire damage, improper inflation is the main problem we see. Always keep a tire pressure gauge in your vehicle and frequently check the pressure of all tires.


How do I know when my car needs a tune up?
A. You may see your gas mileage decrease. Your vehicle may start running rough. If your check engine light comes on that could also be an indicator that your vehicle needs a tune up. The owners manual that came with your vehicle may suggest a tune up at a certain mileage.


When should I have my timing belt changed?
A. Depending on the vehicle a timing belt needs to be replaced between 60,000 and 120,000 miles.


When do I need to replaced my belts and hoses?
A. If you can see cracks in your belts, it is time to have them replaced. We recommend replacing your belts and hoses at least every three to four years. If your hoses look swollen or soft that could be an indicator that they need to be replaced. However, hoses can deteriorate on the inside and if this happens there is no visual evidence that the hose needs to be changed.


Why do I need to have my engine oil changed every 3,000 miles?
A. The additive in the oil starts to break down as soon as it heats up to high temperatures. The engine in your vehicle will reach over 200 degrees almost every time you drive it. History has proven that the 3,000 mile mark is a good interval to have your engine oil replaced. You never want to just drain your engine oil out and put new oil in without changing the oil filter. The oil filter will hold about a quart of oil. If you do not change the oil filter when changing the engine oil in your vehicle you are combining your clean engine oil with deteriorated engine oil and this will lessen the effectiveness of the new engine oil you just put in your vehicle.


How often should I rotate my tires?
A. Your tires should be rotated every other oil change, or every 6000 miles. Neglecting to rotate tires is a major cause of premature tire wear.


Is it really necessary to replace my timing belt at the recommended interval?
A. YES. The failure of a timing belt in many cars can result in major engine damage. The cost of repairing an engine with a broken timing belt is much greater than the cost of a timing belt replacement.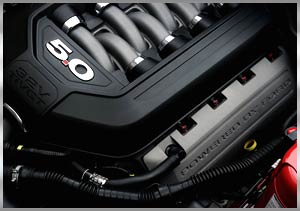 What does it mean if my "check engine" or "service engine soon" light comes on?
A. There are many sensors and computerized components that manage your vehicle?s engine performance and emissions. When one of these fails, the "check engine" light is illuminated. Although your car may seem to run fine, it is important to have the issue addressed to prevent long-term problems.


What should I do if my car starts to overheat?
A. This is a very serious problem - if your car overheats for too long, you can damage your engine. As soon as possible, find a safe place to pull off the road and shut the engine off! Do not attempt to check the fluid level in the radiator; the hot fluid can cause severe burns. The best thing to do is have your car towed to Kaspers Certified Auto Repair.


When should I get my oil changed?
A. You should get your oil changed every 3000 miles or as recommended in your vehicle?s owner?s manual.


Why is engine oil milky brown?
A. Milky brown engine oil is an indication of coolant in the oil. This can be caused by a blown head gasket (or other gasket), a failed transmission cooler, or cracked casings. This condition is very serious and needs to be checked by a professional technician immediately.


How do I make sure my car battery has a good electrical connection?
A. Battery cables and terminals should be cleaned and inspected periodically to make sure they provide a good electrical connection.


Should I consider using synthetic motor oil in my vehicle?
A. Synthetic motor oils can be a good choice for high output, turbocharged or supercharged engines. Or for vehicles that are used for towing (especially during hot weather), and vehicles that operate in extremely cold or hot climates. Although more expensive than mineral-based oils, synthetic motor oils can improve fuel economy and provide longer intervals between changes.


When should I replace my car?s fuel filter?
A. To help ensure dependable, trouble-free performance, replace your car's fuel filter approximately every 30,000 miles or as recommended in your vehicle's owner's manual.


When should I change my spark plugs?
A. For maximum fuel economy and peak engine performance, your spark plugs should be replaced every 30 months or 30,000 miles, unless your vehicle is equipped with 100,000-mile platinum tipped spark plugs.


I need to replace a burned out fuse, what should I do?
A. Always replace burned-out fuses with ones of the same amperage (printed on the fuse) and note that if a fuse continues to "blow," you should have the circuit checked professionally by one of our technicians for defects.


Recommended Automotive Services In New Jersey By KaspersKorner / Kaspers Certified Automotive Repair & Performance

Kaspers actively practices environment friendly auto repair and recycling.
30,000/60,000/90,000 mile services and all interval services as recommended in your car owner's manual
Automotive Seasonal Specials
Brake system service and repair
Hi Performance mufflers and exhausts
Oil and filter changes
Performance Parts And Installations
Custom Auto and Truck Accessories
Custom Wheels And Tires
Computerized wheel alignment, both 2 and 4 wheel drive
Computerized wheel balance for all wheels and tires including high-end and high performance
Fan belts
Batteries

Metal Carports And Garage Sales
Machine Shop Services
New And Used Auto Parts
Transmission services, both manual and automatic
Tune-ups
Shocks and struts
Suspensions and axles
Timing belts and chains
Starters and alternators
Clutches
Computer diagnostics
Fuel injection services
Electrical problem diagnostic and repair
Cooling system service and repair
Air conditioning and heater service and repair
Engine service and repair
Check Engine Light diagnostic and repair
Radiators

Contacts And Information

Location:
50 College Drive.
Clementon N.J. 08021

Phone | Fax | E-Mail:
Phone ~ 856-309-9500
Fax ~ 856-309-9505


[email protected]



Hours Of Operation:
Monday Through Friday 8:30AM to 5:30PM
Saturday and Sunday Closed

Directions: