Phone 856-309-9500 ~ 50 College Drive Clementon N.J. 08021 ~ www.KaspersKorner.com
| | |
| --- | --- |
| Kaspers Korner / Kaspers Custom Wheels, Rims And Performance Tires Department, Sales, Service Mounting And Balancing | |
Hi Performance Wheels And Tires, Custom Wheels And Tires At Kaspers Korner Kaspers Certified Automotive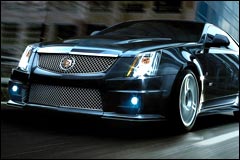 Unlike older days, the stamped steel wheels and bias ply tires have given way to extreme advancements in wheel and tire technology, performance and wear enhancing characteristics. Kaspers Custom Wheel and Tire Department has been on the cutting edge of this technology for both street and strip applications and packages with our own cars reaching speeds of over 230MPH on a 10.5W drag racing slick. We bring our knowledge of performance wheels and tires back to you for your performance ride or street car.

Kaspers wraps your Wheel And Tire package using only the highest quality "Hunter, Accuturn and Ranger" Mounting and Balancing the equipment to complete the job as a certifed automotive performance and repair business would; only the best for our customers.

We can Get and Install all Major Brands Of Wheels and Tires for Sedans, Touring, Compact, Sports Compact, OEM Rreplacement, Off Road, 4X4, Truck, Van, SUV And Hi Performance either standard sizes or oversized up to and above 26 inches

Our range is infinite from rims on wheelbarrows to 26 inch custom wheels, drag slicks and large 4x4 tires We have the experience and the retail area cornered for you in new Jersey as retailers for some of the finest names in tires and wheels, from Pro-Comp, Falken, Continental, Mickey Thompson to rim manufacturers also on the higher end of the elite wheels and discriminating buyers tastes. Pinnacle Wheels and Rims, Weld Wheels, Holeshot Wheels, Akuza, Devino Wheels to name a few. If you have a particular wheel and tire combination we also custom order many if not all types of wheels and tires for your domestic, import, asian cars, trucks, performance auto, Drag race car and SUV.

New Alloy, composite, aluminum, and magnesium designs, larger wheels and tires upwards of 26 inch rims and even bigger on off road and 4X4's have become the norm. The tough street appeal of wheels and matching tires set perfectly in your wheel wells gives not only that performance stance but when properly matched; outstanding performance in both handling and road feel. The rugged look of large 4X4 wheels and tires on a truck, van or SUV can make your total driving experience a new one, just like a new pair of shoes, wheels and tires take on the same mystique.

Drag Racing slick Mounting and balancing are one of our prime forte's, we spend hours a night or weekend mounting our own bead locked wheels and slicks to aid in our high horsepower machines we race. It's become an art form from Outlaw 10.5 to Drag Radials and Jr. Dragsters, the tires and wheels have to be just right.

Let our Sales associate help you get the right fitting wheel and tire combination for long lasting wear, great performance and a feel for your own tastes of how you'd like your car to react.
A Sampling Of Some Of Our Fine Custom Wheels, Tires And Rims
| | | |
| --- | --- | --- |
| Mickey Thompson Off Road Black | Akuza Blade Chrome | Devino Verve Chrome |
| Pinnacle P66 Chrome wheels | Weld Racing Magnum RT Black | Mickey Thompson HR1 Drag Racing |
| Falken Ziex ZE Series | Continental ContiPro Contact | Pro Comp All Terrain 4X4 |
| Mickey Thompson Drag Radial | Kumho Radial Venture Off Road | Dunlop SP Sport Signature |
Our Wheel And Tire, Mounting, Balancing And Alignment Machines, We use the best.
Recommended Automotive Services In New Jersey By KaspersKorner / Kaspers Certified Automotive Repair & Performance

Kaspers actively practices environment friendly auto repair and recycling.
30,000/60,000/90,000 mile services and all interval services as recommended in your car owner's manual
Automotive Seasonal Specials
Brake system service and repair
Hi Performance mufflers and exhausts
Oil and filter changes
Performance Parts And Installations
Custom Auto and Truck Accessories
Custom Wheels And Tires
Computerized wheel alignment, both 2 and 4 wheel drive
Computerized wheel balance for all wheels and tires including high-end and high performance
Fan belts
Batteries

Metal Carports And Garage Sales
Machine Shop Services
New And Used Auto Parts
Transmission services, both manual and automatic
Tune-ups
Shocks and struts
Suspensions and axles
Timing belts and chains
Starters and alternators
Clutches
Computer diagnostics
Fuel injection services
Electrical problem diagnostic and repair
Cooling system service and repair
Air conditioning and heater service and repair
Engine service and repair
Check Engine Light diagnostic and repair
Radiators

Contacts And Information

Location:
50 College Drive.
Clementon N.J. 08021

Phone | Fax | E-Mail:
Phone ~ 856-309-9500
Fax ~ 856-309-9505


[email protected]



Hours Of Operation:
Monday Through Friday 8:30AM to 5:30PM
Saturday and Sunday Closed

Directions: